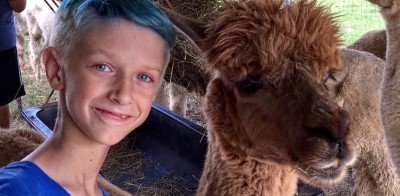 Come spend some time with our alpacas. They are charmingly curious and love visitors. Learn about their silly habits and interesting biology. Learn about our shearing process and how we use their fleece.
If you'd like to feed the alpacas during your visit, feed will be available for $1.00 per bowl.
Notes:
Children 2 and under get in free.
Children must stay with adults at all times.
Children under 14, must be accompanied by an adult.
Your purchase of a ticket(s) indicates your acceptance of our liability waiver and release.
We are a farm and poo will happen. Also sometimes it can be muddy. You might want to wear suitable footwear.