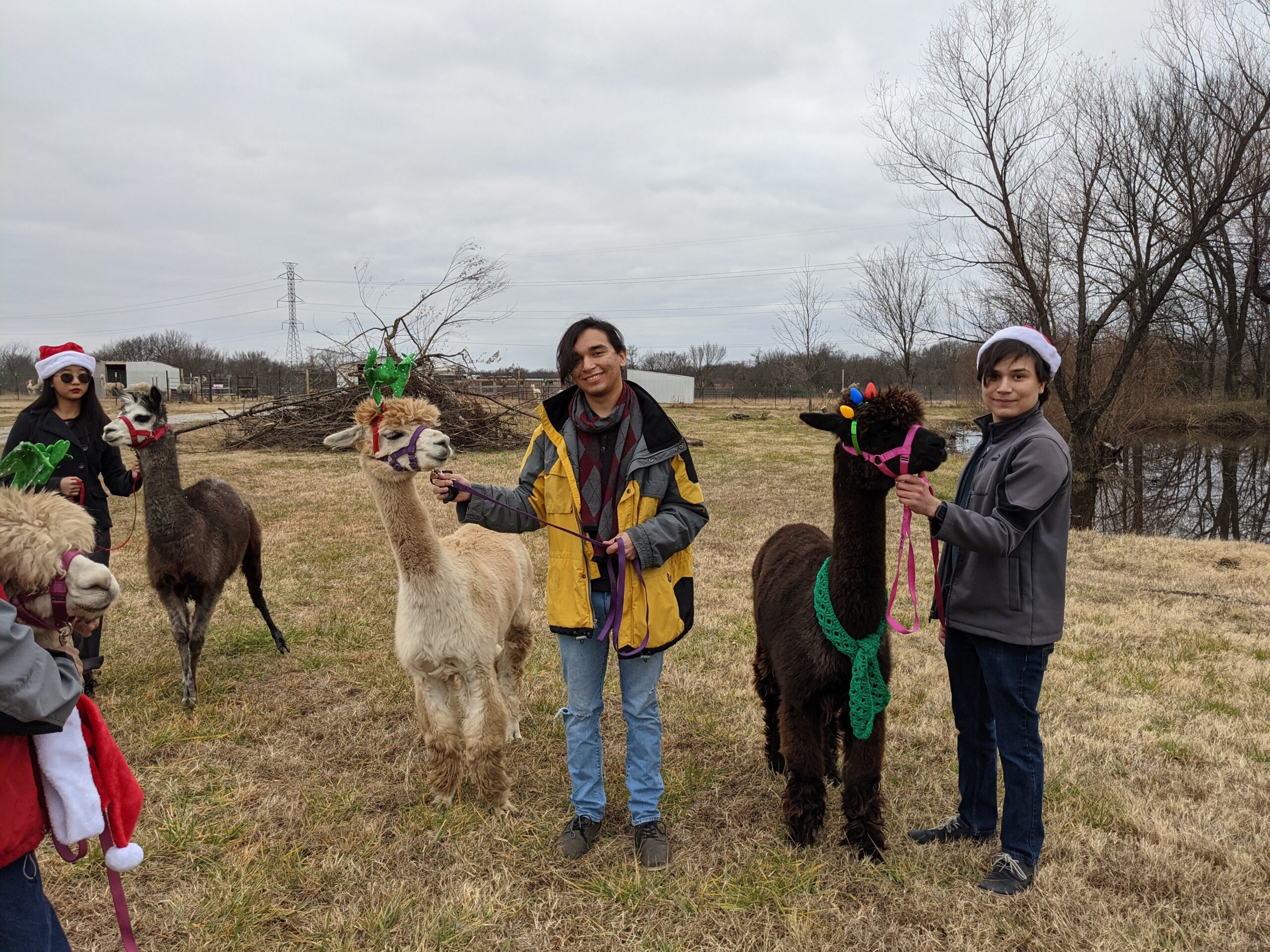 Alpaca Walk (around the property)
As part of the walk, you will help round up and halter the alpacas being walked.
The event is for up to 5 people (max) and it lasts for up to one hour. I say "up to one hour" because in cooler weather, alpacas can be very feisty and silly and may wear you out.
Depending on age and size, children may require the help of an adult who is not walking an alpaca.
After the walk, you can feed the alpacas. Feed is included.
The cost is $20 per person.
Please note: If it is below freezing on that day, we may need to reschedule. Even though alpacas are cold-weather animals, they do pile into their shelters on really cold days to stay warm. Also, some of the older ones shiver when they come out. I don't like to see them shiver, so I won't ask them to come out and play when it is that cold.