Why Use Alpaca Bean Soil Amender?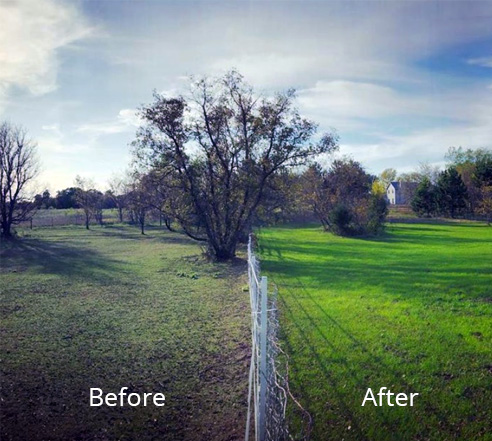 Alpaca Beans* are a quick and convenient way to improve the quality of your soil when used in the pasture, the yard, the garden and even in your house plants. It provides a good amount of nitrogen and potassium and average levels of phosphorus.
Alpaca Beans are lower in organic matter than waste from most other livestock, but still has enough to improve soil texture and water-holding capacity. The Nitrogen and Potassium content of Alpaca Beans are comparatively high, which is an indication of good fertilizer value.
This product is gentle enough to sprinkle directly around young plants, shrubs and trees to provide a slow release fertilizer all year long. There is no need to compost it first like other manure products.
Weed-free
Odorless
Ready-to-use
All-natural
Small, easy to spread beans
Gentle on even young plants
So give your plants a nutritious boost without using chemical fertilizers. Help your plants grow healthy and lush foliage with a strong root system.
For house plants, simply work Alpaca Bean Soil Enhancer into potting soil when transplanting.
* Alpacas produce small, bean-sized droppings we simply call "Alpaca Beans". In spite of the moniker, Alpaca Beans make great food for plants, but not for people.
Purchase Alpaca Bean Products at Our Ranch
Bulk Alpaca Beans
Bagged Alpaca Beans – $10 per bag (we reuse our 40 lb feed bags).
Bring your own 5 gallon bucket (about 25 lbs) and we will fill it for you – $5 per bucket.
Bring your own 5 gallon buckets (about 25 lbs) and fill them directly from the pasture yourself – Free.
Bring your truck and we will give you a tractor-bucket-full – $50 per tractor load *
* Subject to availability.
Alpaca Bean Tea
Your house plants will thrive when you water them with this nutrient rich food. This gentle fertilizer is especially helpful for giving seedlings a jump start.
Find a gallon size container with lid.
Add 1 bag of Alpaca Beans to container.
Fill container with warm water and screw the lid back on tightly.
Allow the tea brew for 24 hours, or 12 hours in the sun, or until it is a rich tea color.
Pour tea directly into your planters.
Remove bag and allow it to dry outside, preferably in the sun.
You can reuse the bag until the water no longer turns color. *
* When the water no longer turns color, simply toss the bag into your compost pile or bury it in your garden. You can even open the bag and sprinkle the contents around trees and plants outside or work into potting soil when you re-pot your house plants.
Note: This is an Alpaca waste product. If you aren't a plant, this tea is not for you to drink.